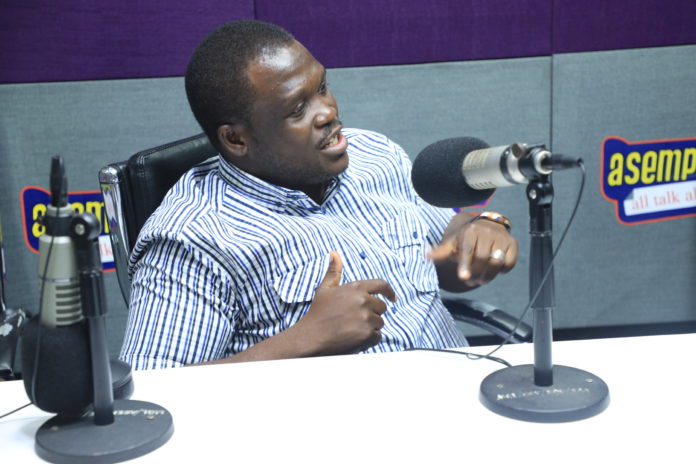 The District Chief Executive of Ningo-Prampram, Latif Tetteh, has expressed his disappointment in Member of Parliament Samuel George for his claims about the lack of lasting impact by the First Lady, Rebecca Akufo-Addo, in her hometown of Ningo.
Mr Tetteh criticised Mr George for focusing on the negatives and failing to acknowledge the positive contributions made by the First Lady. He believed that such behaviour was unbecoming of a lawmaker.
In response to an interview on Asempa FM's Ekosii Sen, where Mr George expressed concern that if Mrs Rebecca Akufo-Addo fails to undertake meaningful initiatives in the constituency, she would not be welcomed there after her husband's presidency and their government's term ends in 2024. Mr Tetteh strongly disagreed.
He firmly believed that Mrs Akufo-Addo had been instrumental in the constituency's development.
Mr Tetteh highlighted some of the achievements of the First Lady, including the construction of a market on a secured land that had been long-awaited. He clarified that the market was built from scratch, contrary to Mr George's claim that it had been renovated.
The DCE also mentioned the construction of a maternity block at Old Ningo, which had been converted into a clinical service and was set to become the Agenda 111 hospital by December.
He noted that the First Lady had secured buses for the community, facilitated the construction of a sea defence to protect Ningo from the sea, and even assisted in improving local roads.
Mr Tetteh emphasized that the positive impact of Mrs Akufo-Addo's efforts at Ningo extended to the neighbouring town of Prampram as well.
Mr Tetteh expressed his disbelief in the lawmaker's lack of awareness regarding the developmental projects taking place in the constituency and urged him to acknowledge the achievements of the First Lady.
He regarded Mr George's claims as propaganda and lacking in truthfulness, suggesting that Mr George needed to reconsider his approach and become more informed about the progress being made in his constituency.
"Sam George is not being truthful at all. He needs Jesus in his life because the lies are too much. I am sure anytime he is driving around the town, he sleeps because he doesn't seem to see what's happening in his constituency. He should sit up, we are undertaking a lot of projects and I have facts and figures and so Sam George should stop this propaganda," he said.