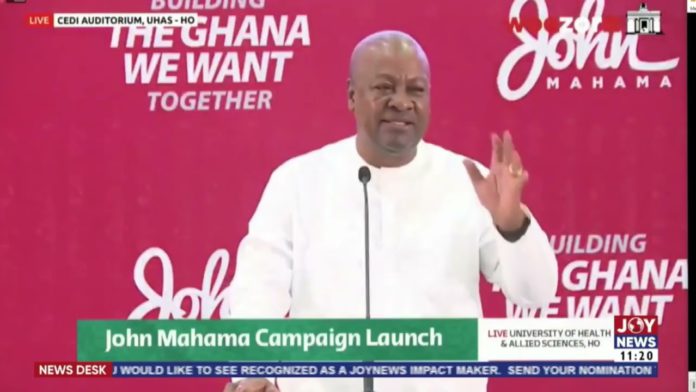 In the aftermath of his victory in the presidential primary on May 13, 2023, John Mahama, the elected flag bearer of the opposition National Democratic Congress (NDC), addressed the NDC MPs who were unsuccessful in securing their seats for the 2024 elections.
He urged them not to despair, emphasising that the party still needs their expertise and experience.
During his victory speech in Tamale, Mr Mahama acknowledged the valuable contributions of the defeated MPs.
"We need you in the remaining one and a half years of your parliamentary mandate to carry out your duties in parliament with dedication and commitment to safeguard the interest of the Ghanaian people."
Read Also Black Sherif responds to Piesie Esther's proposal to join gospel fraternity
He expressed his intention to meet with them soon, assuring them that they are still valued assets of the party.
Highlighting the party's unity and shared goals, Mr Mahama emphasised the importance of the talents and experiences the defeated MPs have gained, reaffirming the NDC's reliance on them in the pursuit of victory in the 2024 elections.
He pledged an open-minded and open-door approach, urging party members to channel their energies and resources towards working hard to secure a successful outcome in the upcoming elections.
The parliamentary primaries on May 13, 2023, saw several newcomers challenging incumbent MPs, resulting in the loss of seats for 16 sitting MPs.
Despite these changes, Mr Mahama's message reinforced the NDC's commitment to unity, leveraging the skills and experiences of both new and seasoned members in their quest to shape Ghana's future.