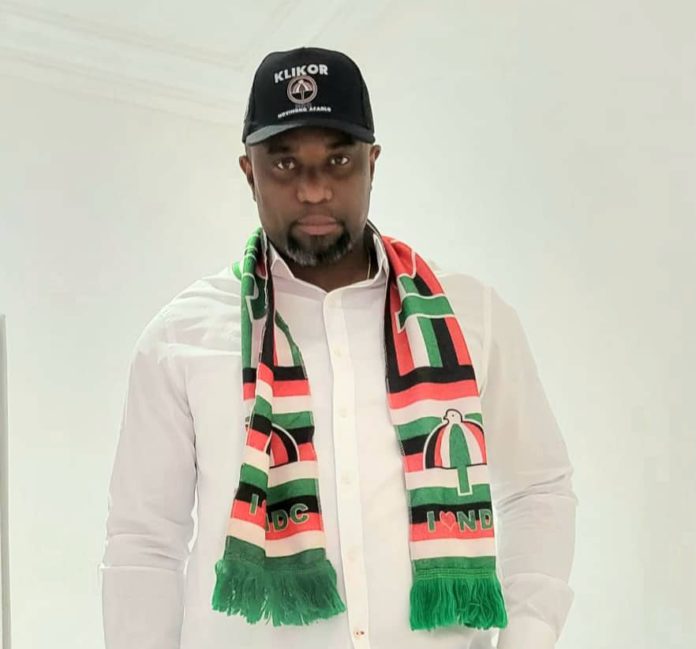 The Chief Executive Officer (CEO) of Marrer Ghana Limited and Susatgad Boat Building and Fishing Industries, Novihoho Afaglo, has extended a hand of appreciation to all National Democratic Congress (NDC) members across the country for voting overwhelmingly and peacefully in the just ended party primaries.
Mr Afaglo again relished congratulation message to all party members and delegates in the Volta Region for exhibiting unity and love at the polls.
"It is with great joy that the message put across to aspirants and delegates to ensure they vote massively for former President John Dramani Mahama sank deep in their heat to the extend of him getting 98.9%," he stated.
Read Also Hajia4real extradited and charged with fraud, money laundering –
This, Mr Afaglo said depicts that the coming 2024 election will be a record set in history and he will keep asking God to give him strength and protection.
He again congratulated the incumbent Ketu South Member of Parliament, Mrs Dzifa Abla Gomashie, for retaining her seat, adding the victory of last Saturday, May 13 was well deserved.
Speaking to the Press, Mr Afaglo acknowledged the roles played by the Election Committee of the various constituencies both National and Regional Executives of the party, the Electoral Commission and the Ghana Police Service for ensuring peace prevailed during the election.
He again called on all losing aspirants, MPs and hopeful presidential candidates to come onboard, rally support and work together by ensuring that come 2024 the NDC will wrestle power from the New Patriotic Party.
"I want to use this opportunity to call on all NDC members across board to come together, put behind us issues that may retard our progress, but rather, preach the good news of the party and flagbearer John Dramani Mahama to ensure the party's victory," he stated.
At the end of last Saturday's NDC primaries, former President Mahama polled 297,603 votes representing 98.96% to win the flagbearership race to lead the party ahead of 2024 elections.
Mr Afaglo reiterated the point that rallying every one for victory is the main target.